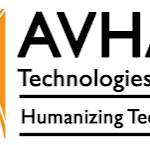 Website Avhan Technologies
Cloud Communication Technology (Product) company with Framework offering multiple proiducts and SaaS services to Enterprise and SME segments worldwide
Company profile
Avhan Tech is a 20-year-old software product development firm, specializing in
Cloud Communications Technology.
Avhan Tech has been at the forefront of several innovations in communications and
customer experience management technologies, including 'Jodo World©' – Cloud
Digital Workplace Technology Framework.
Jodo is a patented technology
Key Products and Services:
1. Jodo World Framework – Cloud Digital Workplace Technology Framework. beyond the conventional Unified Communications Cloud Platforms (UCaaS) and Cloud Contact Center technologies (CCPaaS)
2. Cloud Automation Solutions (B2B2C, B2B)
3. Cloud Mobile \ Field Force Management, (B2B2C, B2B)
4. SaaS offerings – JodoLink
Job Description
Avhan has installed private cloud instances for many customers globally. Our Private cloud instance showcases cutting-edge technologies and advancements in terms of communication and contact center technologies. This position has to ensure
1. Ensure uptime of platforms – Troubleshoot issues raised through helpdesk – Ensure resolution within SLA
2. Maintain & monitor SLA and follow escalation process in case of SLA violation
3. Maintain constant and comprehensive reporting and communication with clients
4. Regular follow-up on all escalated issues until resolution from respective stakeholders
Handle customer relations in a professional manner, Ensure Client
satisfaction in terms of tech support and well as business support.
Additional Job Details
Avhan supports client's business operations across different global locations and you may be required to work in shifts
Essential Skills
• Excellent communication skills (Oral/written)
• Knowledge about computers, networks, databases, web servers
• Should have experience in software incident support
• Highly Process Oriented
• Follow escalation matrix to ensure SLA delivery
• Self-motivated individual
• Relevant exposure to any of the following verticals: Cloud Management at Banking & Finance,   Insurance,  e-commerce, BPO Industry
Desirable Skills
• Knowledge about cloud environments such as AWS, Azure, and Google Cloud
• Knowledge about communication technologies such as Cloud Telephony, IVR, ACD, Dialer, Recorder
• Hands-on experience with Linux
Educational Qualifications and Experience
B.E. / B.Tech / B.Sc. / BCA / MCA (Comp/IT)
0.6 to 2 years of experience in customer/application / helpdesk support