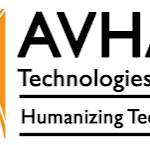 Website Avhan Technologies
Cloud Communication Technology (Product) company with Framework offering multiple proiducts and SaaS services to Enterprise and SME segments worldwide
Company profile
Avhan Tech is a 20-year-old software product development firm, specializing in
Cloud Communications Technology.
Avhan Tech has been at the forefront of several innovations in communications and
customer experience management technologies, including 'Jodo World©' – Cloud
Digital Workplace Technology Framework.
Jodo is a patented technology
Key Products and Services:
1. Jodo World Framework – Cloud Digital Workplace Technology Framework. beyond the conventional Unified Communications Cloud Platforms (UCaaS) and Cloud Contact Center technologies (CCPaaS)
2. Cloud Automation Solutions (B2B2C, B2B)
3. Cloud Mobile \ Field Force Management, (B2B2C, B2B)
4. SaaS offerings – JodoLink
Job Roles / Responsibilities
Management of digital, telephone, email-based Sales & Marketing, generating leads, handling enquiries and closing sales.
Research & deliver intelligence for Market segments and provide inputs to update product features for new opportunities.
Sales administration duties are performed accurately and on time
Collecting and reporting post sales customer information and issues
Complete and maintain accurate sales forecasts, data gathering and reports for Business Managers
Conduct Post Sale Follow Up in coordination with service delivery engineer as appropriate
Conduct ongoing customer needs, analysis, research of customer requirements through first party resources
Participate in management meetings and take responsibility for sales improvement initiatives and other assigned action items
Conduct regular customer review calls as per customer review procedure and follow up as necessary
Perform reporting functions on an ongoing and timely basis including Quotes and Renewal
Assist in completing sales projects including proposals and marketing
Essential Skills
Excellent Communication Skills (spoken and written)
Competency in MS office tools, Internet, and comfort level in learning new tools and skills
Excellent presentation, negotiation, and relationship-building skills
Able to accept personal ownership and responsibility for assigned targets and tasks (Go-getter, self-driven)
Strong time management skills, adept at prioritizing work and responsibilities
Logical thinker, planner, and worker, who can work with teams, take cues and direction from leaders, clients, and colleagues, as well as take the initiative to find innovative ways to reach goals.
Desirable Skills
Have a successful history of achieving sales targets, follows through on leads and tasks, aims to not just complete tasks on time but exceed targets
Competent in structured and organised sales techniques
Perform Customer Account Management – able to handle queries, requests, issues, objections, etc. effectively and satisfactorily
Accustomed to thinking creatively, and quickly; thrive in an exciting, rewarding, and competitive environment
Committed to ongoing personal and professional growth
Educational Qualifications and Experience
Academic
Minimum graduate degree with keen interest in Technology (Engineers/BBA with Computers/IT + MBA preferred).
Experience
1 – 2 year (s) experience in New business generation, Inside Sales activities and closing sales.
The ideal candidate should have Sales exposure and experience in UCaaS, CcaaS  in India  \ USA \ Europe.