Powerful, lightweight, easy to integrate chat solutions for global customer by global teams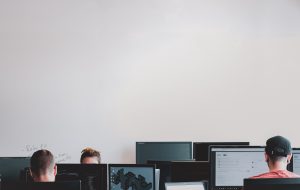 A chat solution that connects customers with employees, stores, franchisees integrated with your business apps
Jodo Chat that can be integrated into any website & business application
Integrate chat with AI chatbots  jodo Video, Calling, & Mobile
Employees can share documents directly through their chat windows.
An Intelligent chat solution that powers digital interactions within your enterprise globally.
Help employees get the most out of their Day to Day with real-time collaboration
Connect teams, facilitate task management & create efficient workflows.
Help employees to the right information at the right time with Database & Archive integration.
Jodo chat covers a wide range of enterprise & business needs.
Provide 24/7 support to your customers globally.
Personalised Conversations
Personal Conversation starters with "User Chat Greetings", Automated Ad Announcements & More
Add Conditions to Trigger Automated Messages & Chat Responses
Can be directly integrated into CRMs like Salesforce, Ms Dynamics, Zoho, Magento & More
Boost your customer engagement with Real-Time Chat, Prompts & Triggers
With Jodo Chat drive customer loyalty, awareness & never miss a revenue opportunity.
Track visitors in real-time & gain Insight into customer behaviour with Deep Insights & Analytics.
Don't let customers bounce!
Reduce your website bounce rates & improve lead generation with skill-based routing.
Give Employees more Context
With Jodo your employees know more about customers like  Location, Number of Visits to a websites Time Spent on a page, Name, Device information & More